NKG India Coffee Pvt. Ltd.
We are India's most important green coffee exporter.
We are the most important green coffee exporter in India and a company of Neumann Kaffee Gruppe (NKG), the world's leading green coffee service group, still with growing success.
Our company was first established in 1990 under the name of "(Madhu) Jayanti Coffee" and quickly became well-known in all international coffee markets ever since. In 2008, NKG started a 60:40 joint venture with Jayanti Group and changed the company name to "NKG Jayanti Coffee". Over the years, the successful business had been increasingly growing together with NKG's global group structure and finally became "NKG India Coffee" in 2014 – a 100% company of Neumann Kaffee Gruppe and NKG's main and single green coffee exporter in India.
Today, we are assuming market leadership in India's coffee community and are an excellent business partner, linking the interest of producers and roasters world-wide. Both experience with a global customer base and a distinctive coffee expertise guarantee a consistent coffee quality meeting all recognized global standards as well as a reliable delivery on time.
We offer comprehensive services in green coffee trading and are committed to meticulous quality control throughout the process.
In order to improve the processing quality and the operational efficiency, all milling operations are centralized in our "Hassan Mill", a state-of-the-art coffee processing mill and one of the biggest coffee processing facilities all over India.
Our monsooning facility is strategically located in Mangalore and is pioneer in monsooning of coffee.
Our Mission
Facilitating green coffee services that meet both producers' and customers' needs
Our Team
Dedicated to coffee

Our committed team of 66 employees has a vast and rich experience of more than two decades. We are dedicated to all fields of green coffee services: from sourcing, milling, quality control, sustainability and exports to customer service, logistics and documentation.
Our team always strive to add more value to our services and to make processes even more efficient. Hence, we are one of the top exporters of Indian green coffee since 1990.
We are a reliable green coffee partner
From procurement, processing and quality control to packaging and shipping
The quality of our coffees
is monitored at every stage from procurement to shipment
Sustainability
Promoting sustainable agricultural practices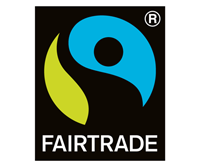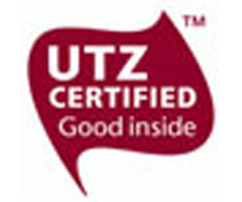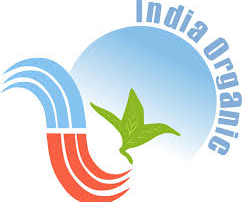 As part of NKG's responsible sourcing initiative we have created the "NKG India Planter's Group".  This group consists of producers from all coffee growing regions in India operating plantations of all sizes – from small to large. The group has planted area of total 4,000 hectares under certification program.
We provide technical assistance on how to implement the protocol of sustainable coffee production under UTZ and Rainforest Alliance codes. It is not only helping farmers to adopt best practices in line with these codes as well as to improve their coffee quality and productivity. Selling their yield as sustainable coffee through NKG India Coffee also increases their income in the longterm.
We also support marketing of Fairtrade and Fairtrade-Organic coffees grown by Farmers Consortium. We promote these coffees through our marketing network. This initiative is helping smallholder farmer groups to sell their coffees at a fair market price.
Sustainable practices are important throughout the process: Our facilities meet the criteria of industry standard certifications, too. Our mill in Hassan is certified to process Rainforest Alliance, UTZ, Organic and Fairtrade coffees. Our monsooning facility in Mangalore is certified to process Rainforest and UTZ coffees.
Furthermore, we are jointly executing customer-specific sustainable initiatives such as Nespresso AAA program, which is aligning our sustainability efforts with that of Nespresso's. Currently over 7,000 hectares are planted as part of Nespresso's AAA program – producers are following continuous guidance of this program on growing coffee sustainably.
If you want to find out more about our sustainable practices or join us in our efforts or certifications, please contact .